Did You Know? Ayushmann Khurrana, the versatile Bollywood actor, made his debut in 2014 with "Vicky Donor," a film where he played a sperm donor. But here's the twist: the reel life soon mirrored reality.
In a candid revelation on "Koffee with Karan," Ayushmann shared a surprising secret. He confessed to having donated sperm in real life, a fact not widely known among his fans.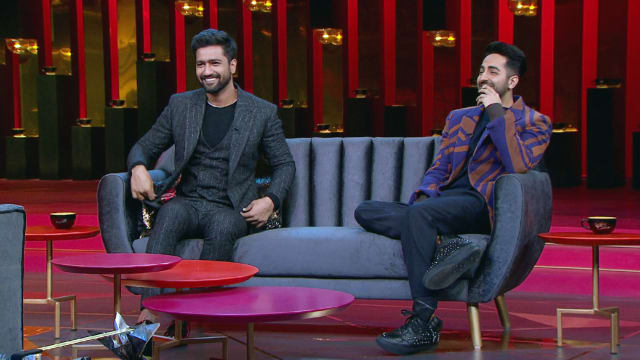 Ayushmann's journey of giving didn't stop there. Flashback to 2003 on MTV Roadies, where contestants faced challenges beyond imagination. In one task, Ayushmann displayed remarkable courage and donated sperm as part of a task.
What's even more astonishing is that Ayushmann not only completed the challenge but emerged victorious on MTV Roadies, showcasing both his physical endurance and willingness to go the extra mile for a task.
Little did he know that his audacious feat on MTV Roadies would foreshadow his unconventional debut in Bollywood. "Vicky Donor" became a milestone in his career, and Ayushmann's honesty and bravery both on and off-screen have endeared him to fans.
Ayushmann Khurrana's story is a testament to his determination and willingness to break barriers, both in his professional and personal life. His openness about a topic considered taboo exemplifies his progressive mindset.
His journey from MTV Roadies to "Vicky Donor" and beyond showcases his incredible evolution as an actor and a human being. Ayushmann's ability to turn challenges into triumphs continues to inspire his admirers, making him a true icon of resilience.
Stay Inspired: Ayushmann Khurrana's story teaches us that courage knows no boundaries. As he continues to shine on the big screen, his real-life acts of kindness remind us that heroes come in many forms.
There you have it, a lesser-known chapter from Ayushmann Khurrana's life, showcasing his extraordinary courage and determination. Stay tuned for more intriguing Bollywood tales!